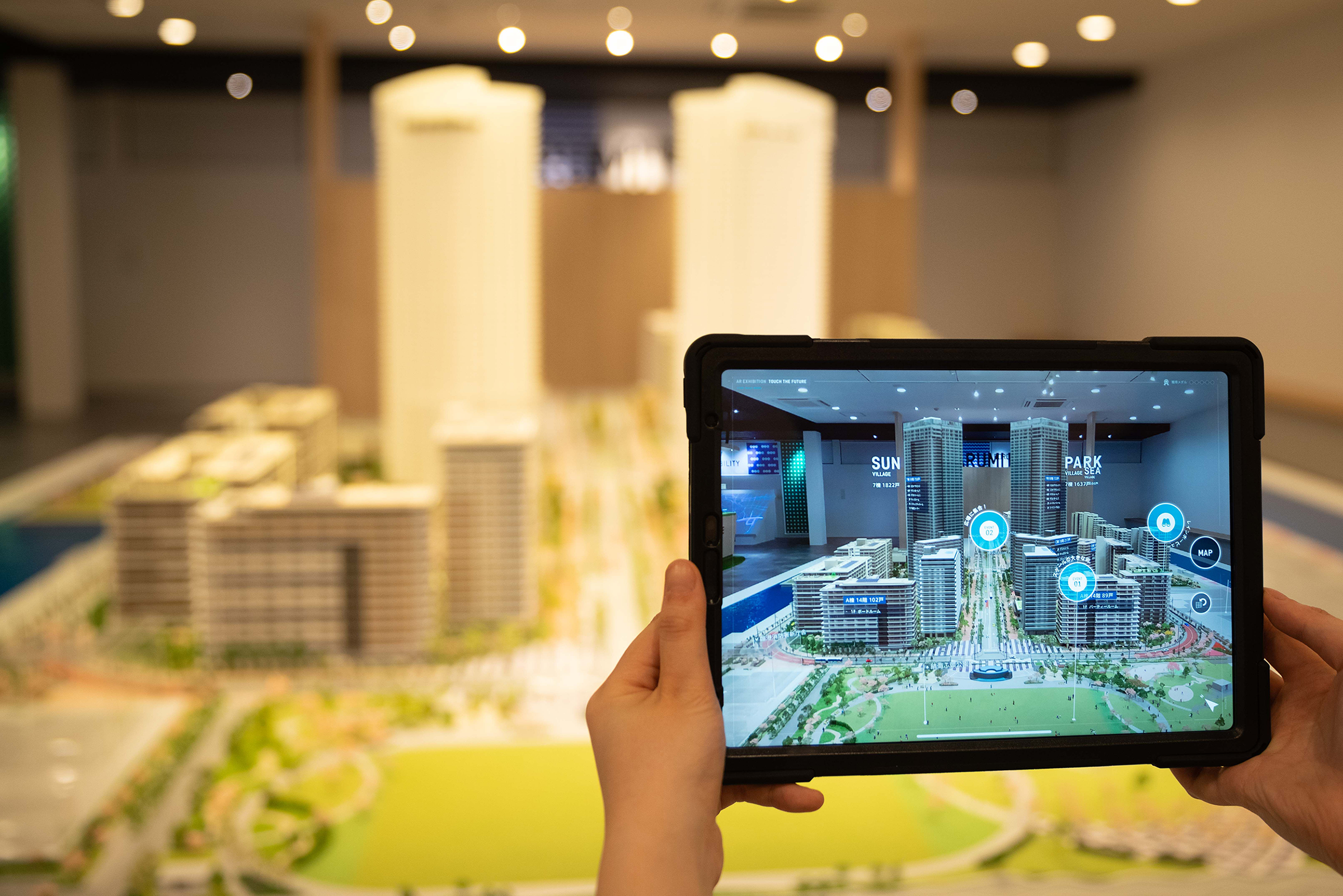 HARUMI FLAG "TOUCH THE FUTURE"
May, 2019
Art direction
Design
Planning
"TOUCH THE FUTURE" is AR(Argument Reality) content that users are able to see information and CG movies on the 1/150 large-scale condominiums model through the tablet.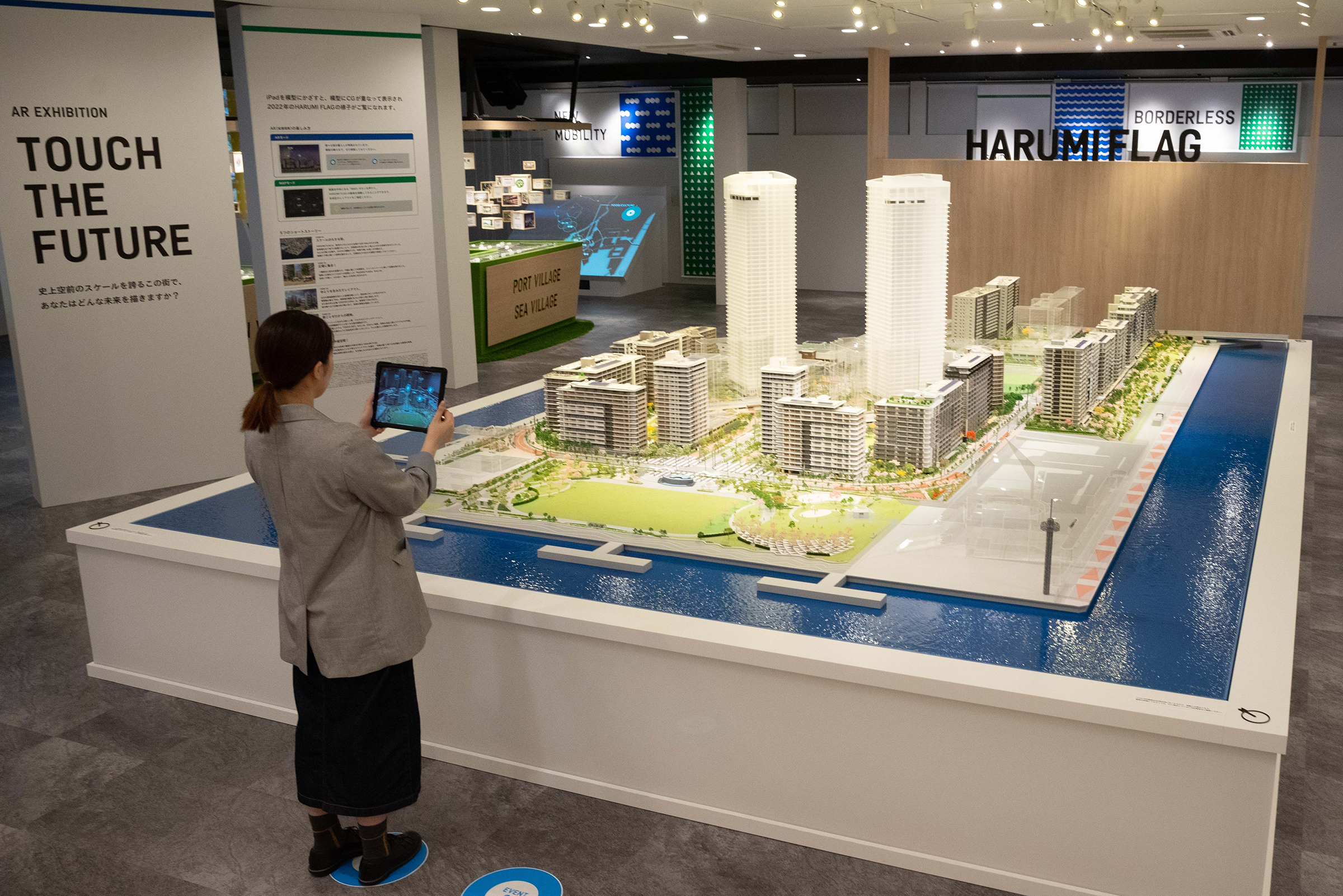 This project is for the "HARUMI FLAG" that are new condominiums that will be a residential town after the Tokyo 2020 Olympic and Paralympic village.
At the sales center of HARUMI FLAG, visitors receive a tablet and can freely walk around the model getting various information actively by using this content.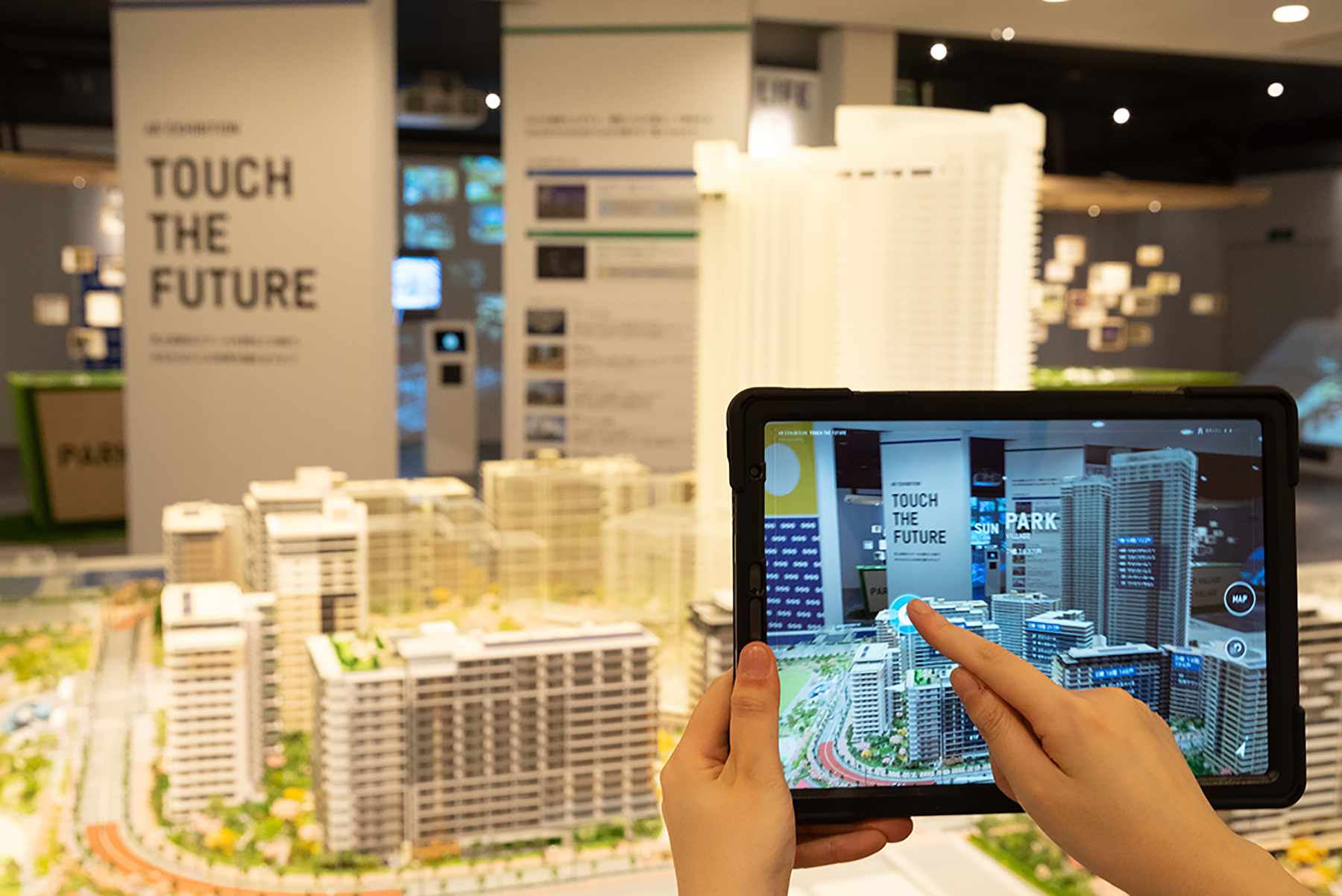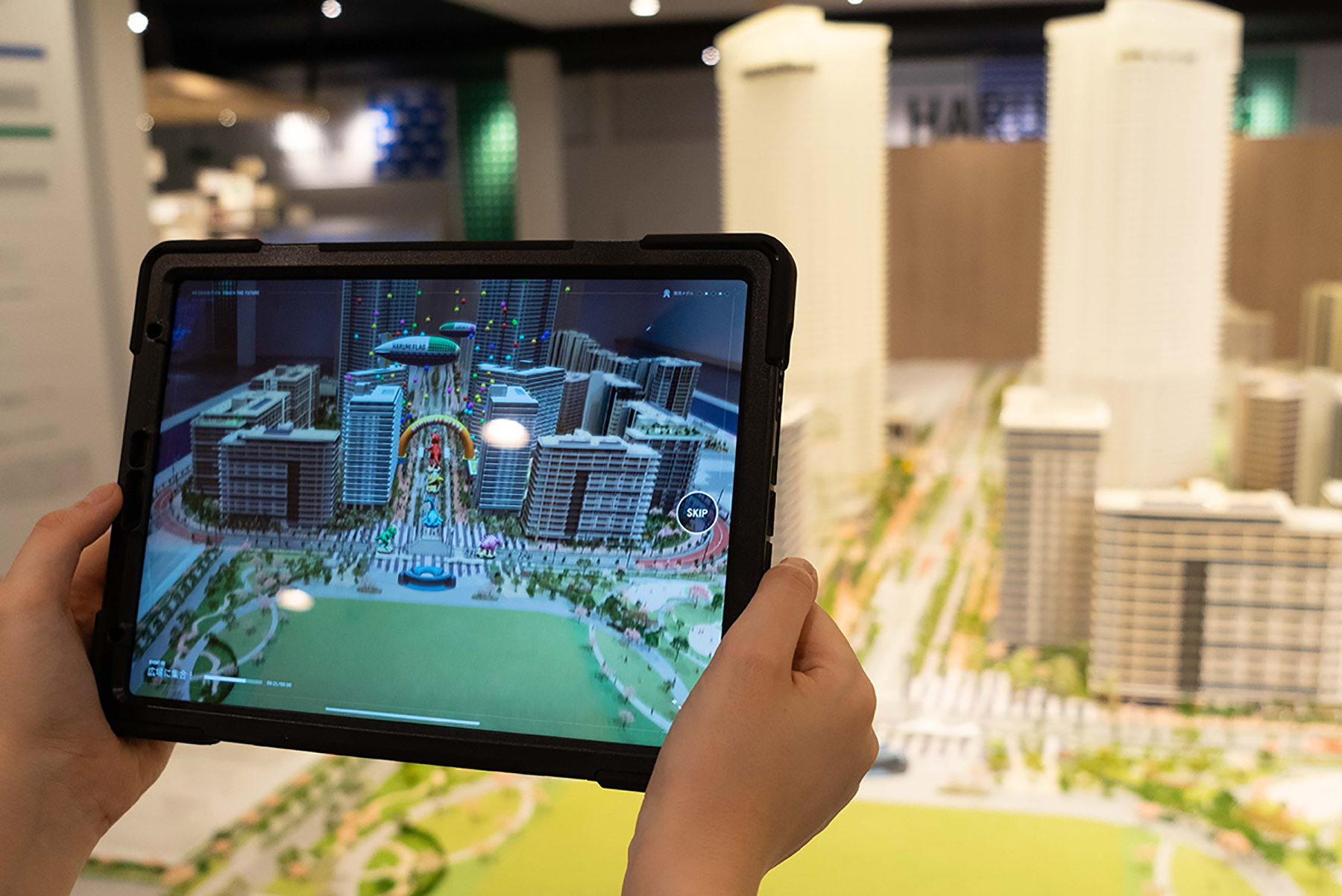 Not only names of facilities but also 3DCG movies such as pedestrians, vehicles etc., are deployed in this content.

It is easy for visitors to get information at the actual places and see activities of diverse life after residing.
In addition, there are five circular buttons shown as "EVENT 01-05".
By touching the button, visitors can see short interesting stories to help comprehend the features of HARUMI FLAG.