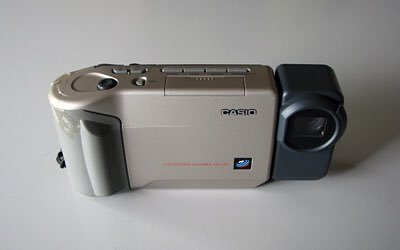 CASIO retreats from digital camera
June 18, 2018
I was not so surprised but felt sorry that CASIO declared to retreat digital camera manufacturing for consumers.
In the early days of digital camera, CASIO QV-10 was the most famous product in the world. It mesmerized us to record digital photos with its LCD display on the body of the camera.
In 1996 when I was in high school, my parents gave me QV-30 which was their second product.
I remember about it quite well feeling excited and finding its big potential in spite of its low resolution(640x480px).
I brought it everywhere and shot a lot of scenes.
I remember designing something like a flyer using these photos by ClarisWorks!
(I didn't have Adobe photoshop and Illustrator back then.)
Nowadays, many people use smartphones instead of cameras to take pictures.
However, CASIO's camera made a big contribution for taking photos easily in our daily lives.